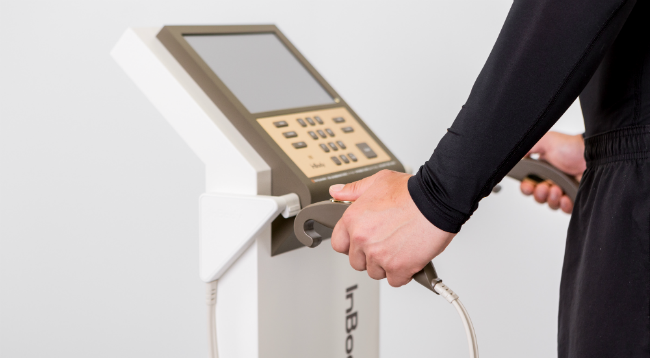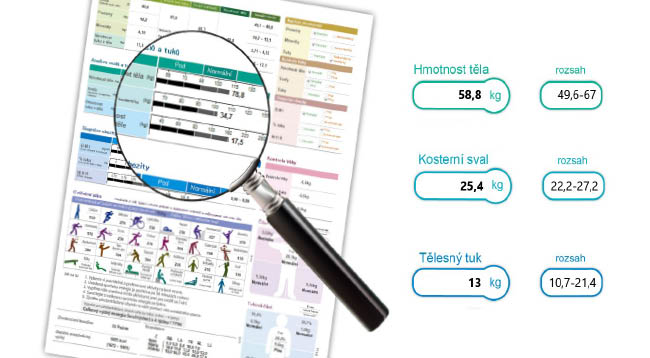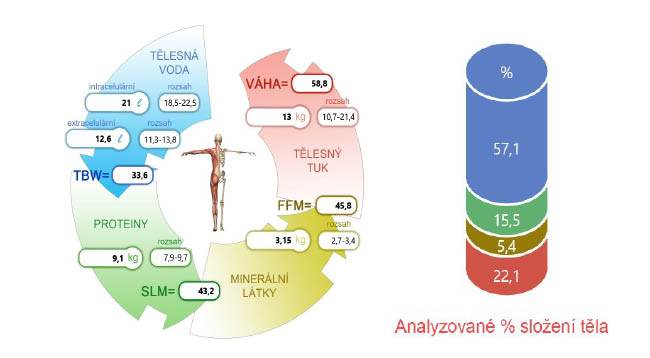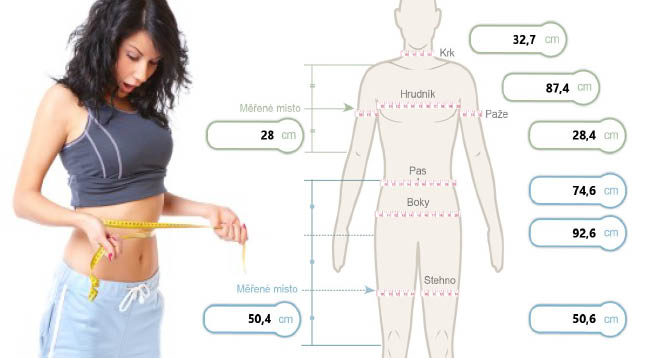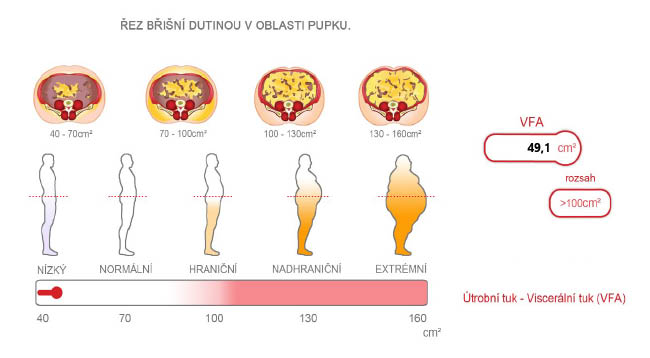 Diagnostics
Diagnostics is an initial examination in which we determine your fitness level, get basic information about your posture, body composition (percentages of fat, muscle, water and minerals in the body), and assess your
heart function - revealing any anomalies or deviations. We determine any muscle imbalances (flaccid and shortened muscles), measure your flexibility and take a full set of body measurements (chest, waist, hips, arms, thighs, calves).
The detailed results are then handed over a personal trainer, who examines the results and drafts a training plan that is right for you. During your introductory lesson, your personal trainer will recommend suitable exercises, demonstrate these exercises to you and show you how to use the fitness and cardio machines.
As part of your personal training, your trainer will either prepare a long-term training program for you, or work with you on a regular basis to ensure your time in the fitness center is used most effectively in order to achieve your goals faster.
Our club also offers repeat and extended diagnostic testing, which can monitor your progress, or to get more detailed information about your body.
---
WHY UNDERGO DIAGNOSTICS
Get a complete picture of your fitness and health. By using diagnostic testing, you gain control over your performance, performance improvements and also ensure that you're following the most effective training plan
---
TYPES OF DIAGNOSTICS
Initial diagnostics
Designed for everyone. New members receive this service for free as part of their membership. Initial diagnostic testing takes 60 minutes and consists of the following:
medical history
Cardioscan®
In-Body 770
kinesiological analysis
full set of body measurements
blood pressure
Follow-up diagnostics
Designed for members who have completed the initial diagnostic testing and want to check their progress.
The result is a graphical representation of both sets of measurements and an overview of any changes. Within 30 minutes, the following takes place:
medical history
Cardioscan®
In-Body 770
full set of body measurements
blood pressure
---
DESCRIPTION OF INDIVIDUAL EXAMINATIONS
Medical history
A medical history helps us to gain important information about the client's current and past health status (including accidents, injuries, current physical limitations, etc.).
Kinesiological analysis
Kinesiological analysis is used to detect musculoskeletal function, including muscle imbalance, joint range, basic assessment of pelvis and spine posture. It is very important for preparing an appropriate and maximally effective training plan.
Body measurements
We measure the circumference of the chest, waist, hips, arms, thighs, and calves. These measurements
are recorded and differences noted upon repeat measurements.
Inbody 770
Inbody 770 is a very precise body composition analyzer. The InBody 770 in less than 2 minutes by impedance at 6 different frequencies will accurately analyze body composition. The results provide information about the amount of lean body mass, fat and body water, intra- and extracellular water, mineral levels, waist and hip circumference and basal metabolism value. This information can then be extended to detect potential overtraining, inflammation, risk of osteoporosis and many other conditions.
Cardioscan®
An excellent tool in the diagnosis of stress not only in the whole body but also on the heart. It helps coaches get specific outcomes as they can then tailor cardio training directly to you. Cardioscan performs ECGs and is able to detect heart defects, heart stress levels and irregular heartbeat - in short, essential information about the state of the heart (performance, stress level, regular heart rhythm or heart rate for each type of training). The output can also be printed.
---
RESERVE YOUR DIAGNOSTICS SESSION
At Balance Club Brumlovka, diagnostic tests are carried out by our specially trained personal trainers and fitness instructors Simona Šťastná and Maroš Bačik. Appointments can be arranged via the contacts below