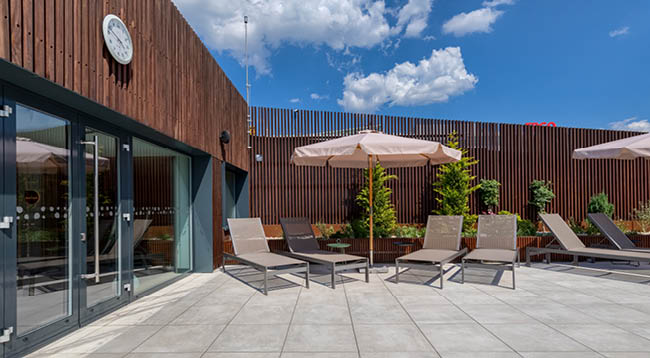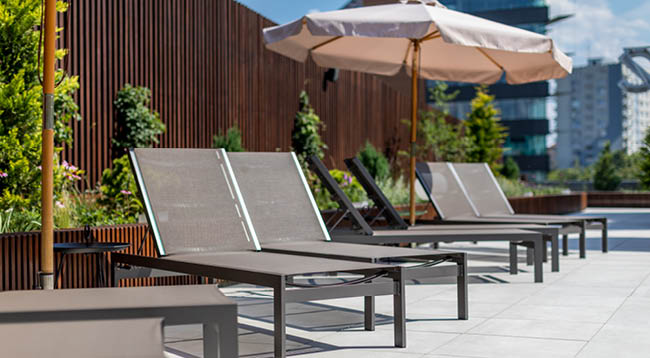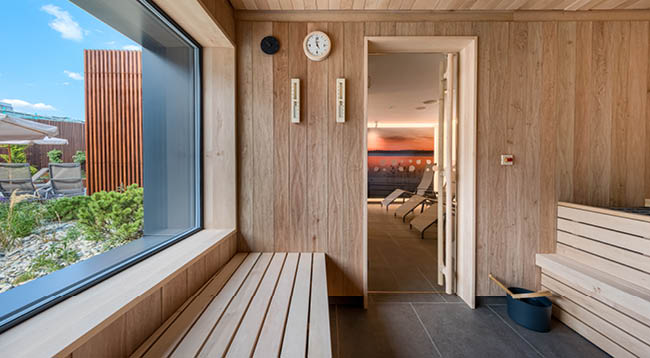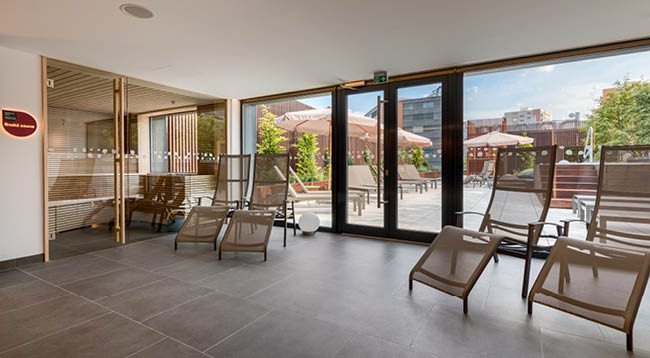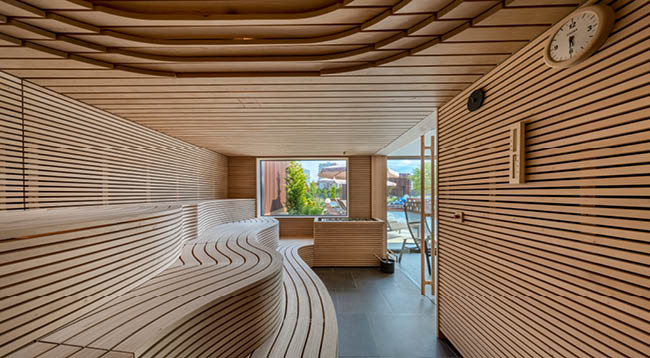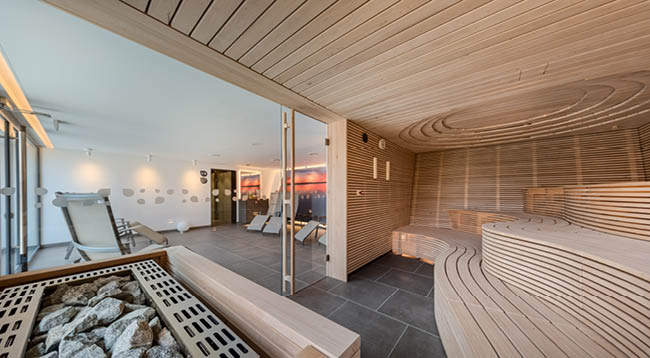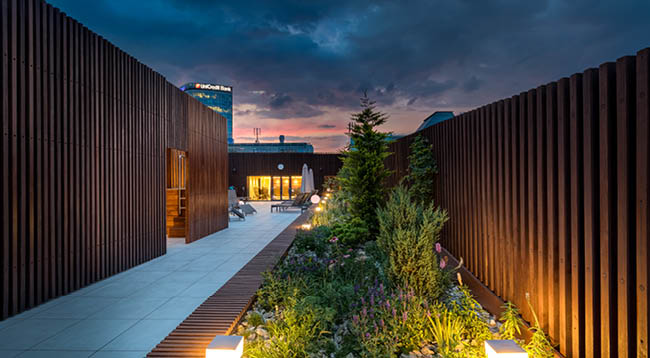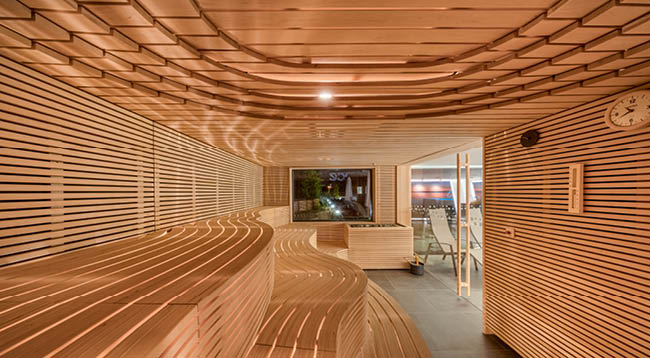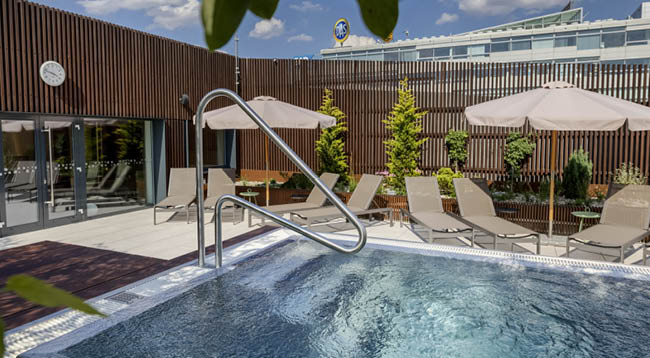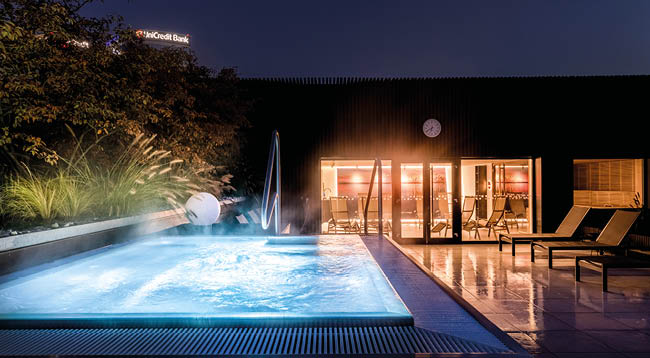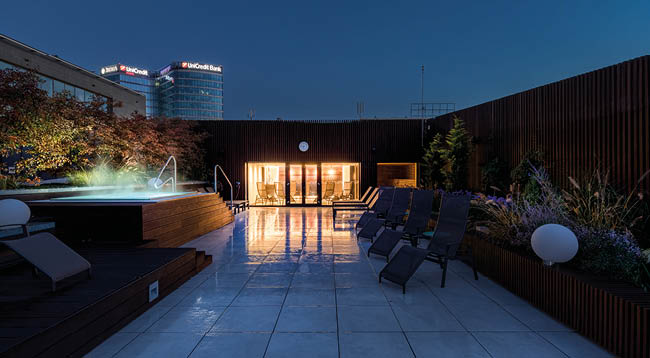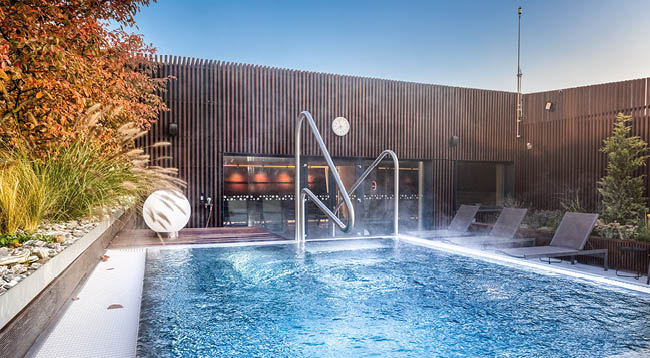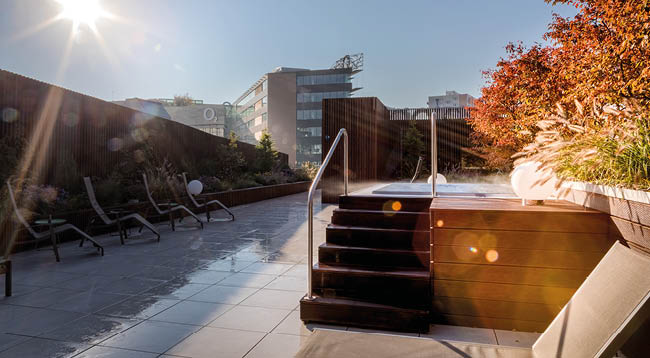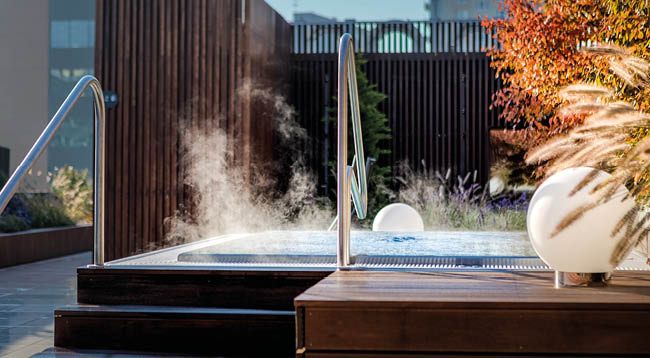 New terrace
We have opened a new club terrace on July 16, 2018, which significantly expands the Aqua & Relax zone services.
The existing Japanese sauna has undergone a complete renovation, the unused room has been converted into a Finnish sauna. The tiling of both saunas is made of an alder wood. The tiling surface in the one of the saunas is hand-planed and brushed, the tilling in the other one copies the organic lines. Both saunas offer a view out onto the terrace, according to recent trends. Two relaxation rooms with comfortable chairs were built next to saunas too. You can also enjoy our new water features. Stainless steel whirlpool and a cold pool. The new terrace atmosphere is complemented by new a greenery.
We believe you will enjoy the new terrace.
New terrace:
2 Finnish saunas with a view out onto the terrace
2 indoor relaxation rooms with comfortable chairs
outdoor relaxation area with comfortable chairs
cold pool, water temperature - 10°C
whirlpool, water temperature - 36°C